Connections ~ Celestite Earrings Oxidized Silver
Regular price
Sale price
$42.00 USD
Unit price
per
Sale
Sold out
Two celestite earring pairs. Soft blue crystals gently wrapped, soldered and oxidized. Handmade oxidized sterling silver ear wires with silicone backs. These are not super heavy but have some heft.
*Celestite is a softer crystal and should be handled as so, it is recommended not to shower/swim in the piece.
Celestite holds special significance for all who look to the light-filled heavens and experience a wonderful sense of peace, an elevation of spirit, and an overwhelming awareness of belonging, not just to mankind but to the universe and all that dwells there. Celestite's ethereal blue crystals reflect the many hues of our celestial dome and is perhaps the loveliest of the blue energy crystals. It is a powerful activator of the Throat Chakra, as well as the Third Eye and Crown Chakras, stimulating the spiritual senses and bringing a swift and dynamic connection to the higher realms. It is foremost a Stone of Heavenly Communication, particularly with the angelic realm, and is one of the most effective for connecting with one's guardian angels or spirit guides. Celestite's high-vibrational frequency radiates in all directions, emitting a soft, positive energy that may be used to cleanse the surrounding environment or heal one's aura. It is beneficial for calming fears or stilling a chaotic mind, and provides clear focus and a smooth transition in meditation. Celestite is highly conducive for dream recall and out of body travel, and stimulates intuitive abilities, especially in clairvoyant and clairaudient endeavors. It is a beautiful crystal that promotes purity of heart, hope, and good fortune.

**Please note that all metaphysical or healing properties listed are collected from various sources. This information is offered as a service and not meant to treat medical conditions. Lily In Flux does not guarantee the validity of any of these statements.
Materials

Natural stones, minerals, crystals, brass, copper, silver, jewelry solder, various metals in chain and findings, love, magic, life.
General Care Instructions

*In general, you can wear most all of these pieces every day. Casual water exposure is totally okay and shouldn't harm any piece. Just keep your jewelry away from salt water and chlorine pools/spas.

*If your silver pieces tarnish or fade, you can brighten them up with a silver polishing cloth or a super fine steel wool. (just don't wash the piece right after using steel wool as the particles from the steel can cause rust if wet)

*Fragility: Fossils, stones, crystals, are natural and made of all sorts of materials....so some can be more fragile than others, like some fossils or thin crystals. Just use common sense if you're like, rollerskating or jumping on a trampoline.
Copper Care

Pieces: Why does copper turn your skin green? Copper is considered
healing and has been used for so long in human history that people have
learned to live with green skin...which is kinda strange, right?
Actually, it's totally normal and it is not harmful to your health.
Copper
reacts naturally with our salty skin, which can be created whenever we
sweat. Copper is an element found naturally in the earth. When it is
exposed to air, it darkens or tarnishes, forming what is commonly
referred to as copper "patina." After prolonged contact with human skin
where it can interact with air, sweat and other chemicals, such as
soaps, lotions and makeup, copper can turn green or bluish-green, and
stain the skin in the process. The reaction varies according to an
individual's body chemistry, both in how long it takes for the green
discoloration to form and in how pronounced the color becomes. Some
people experience no discoloration. The discoloration, incidentally, is
not harmful to one's health, and is readily washed off with soap and
water. If not washed off, it is normally absorbed by the body overnight.
 
Share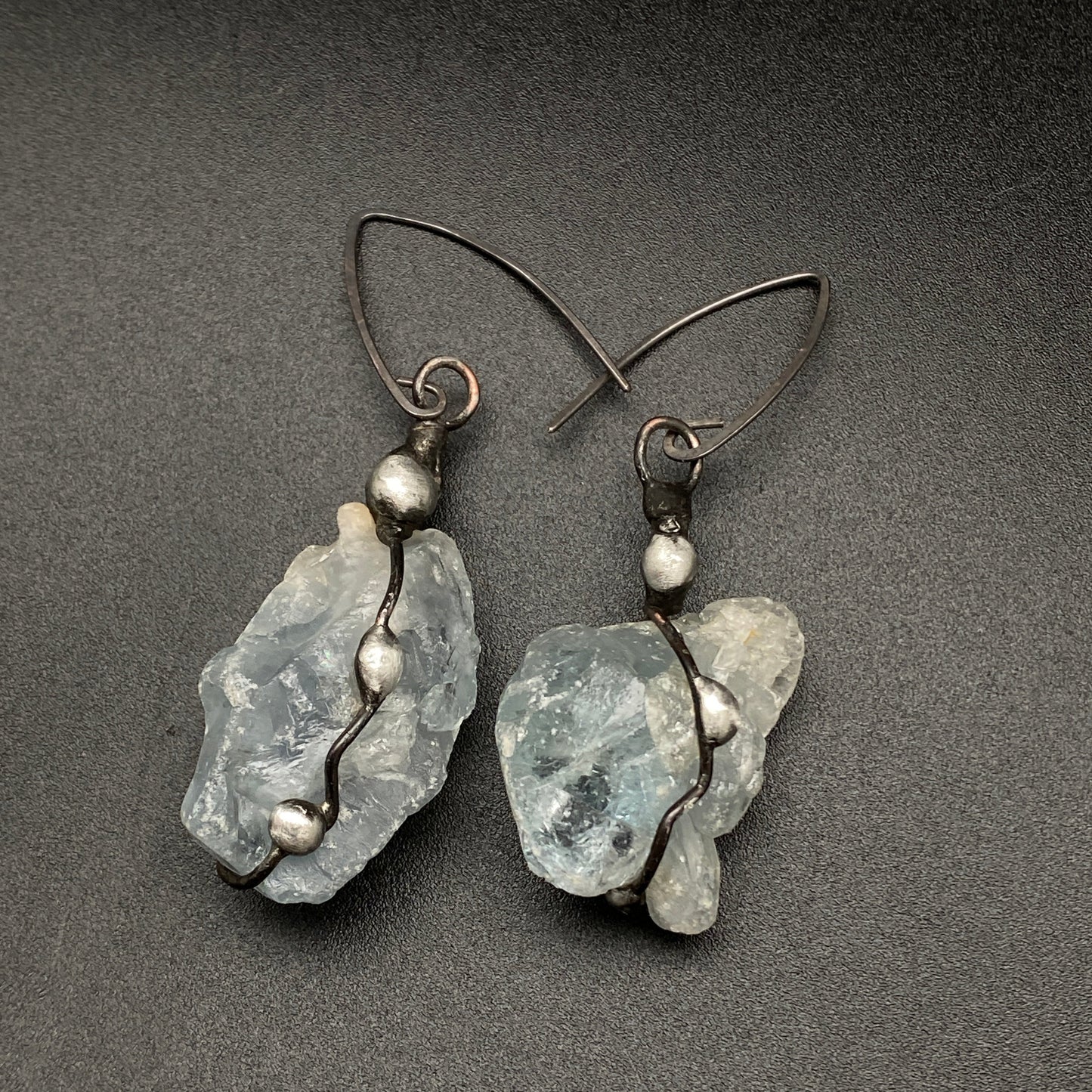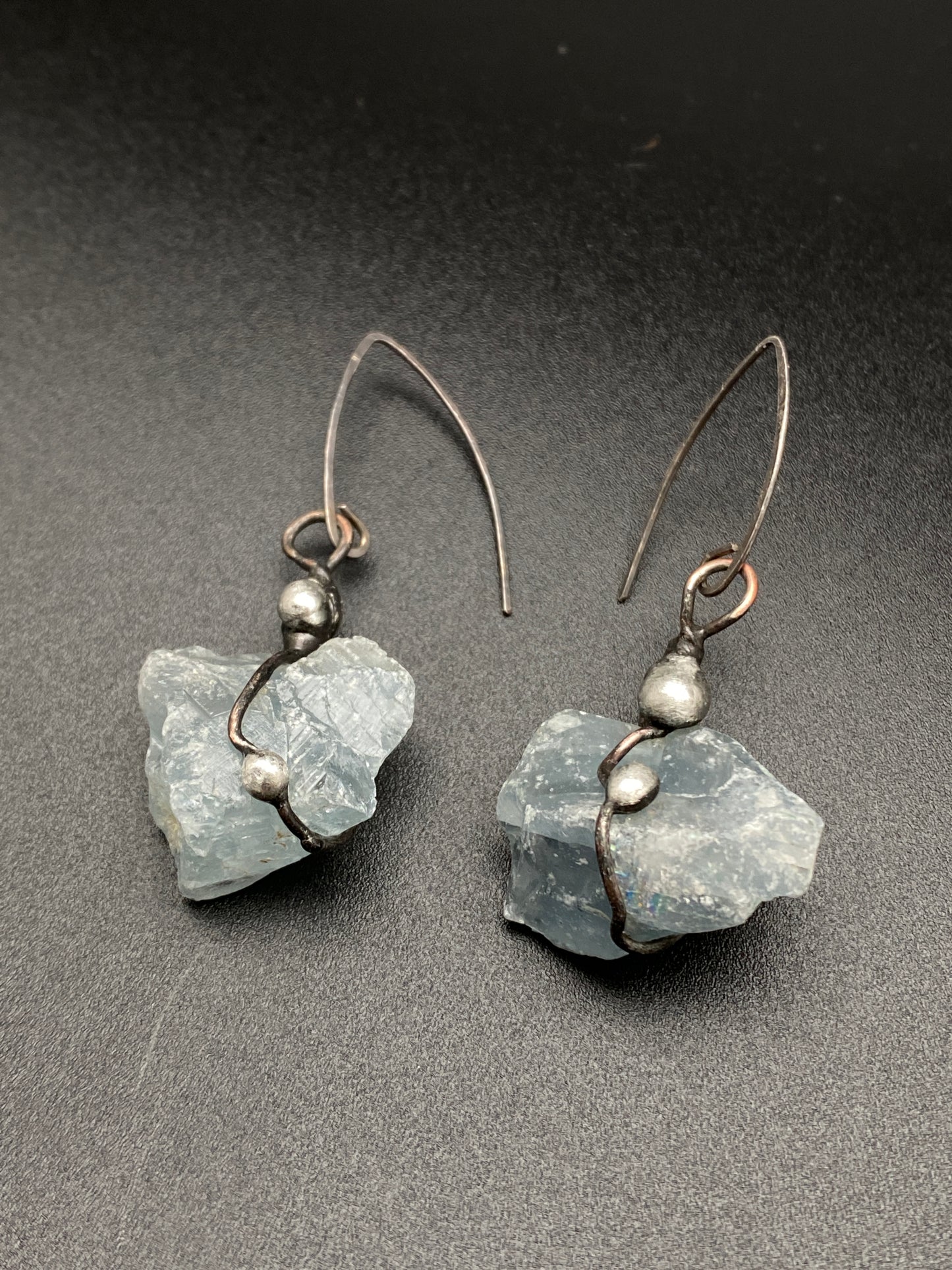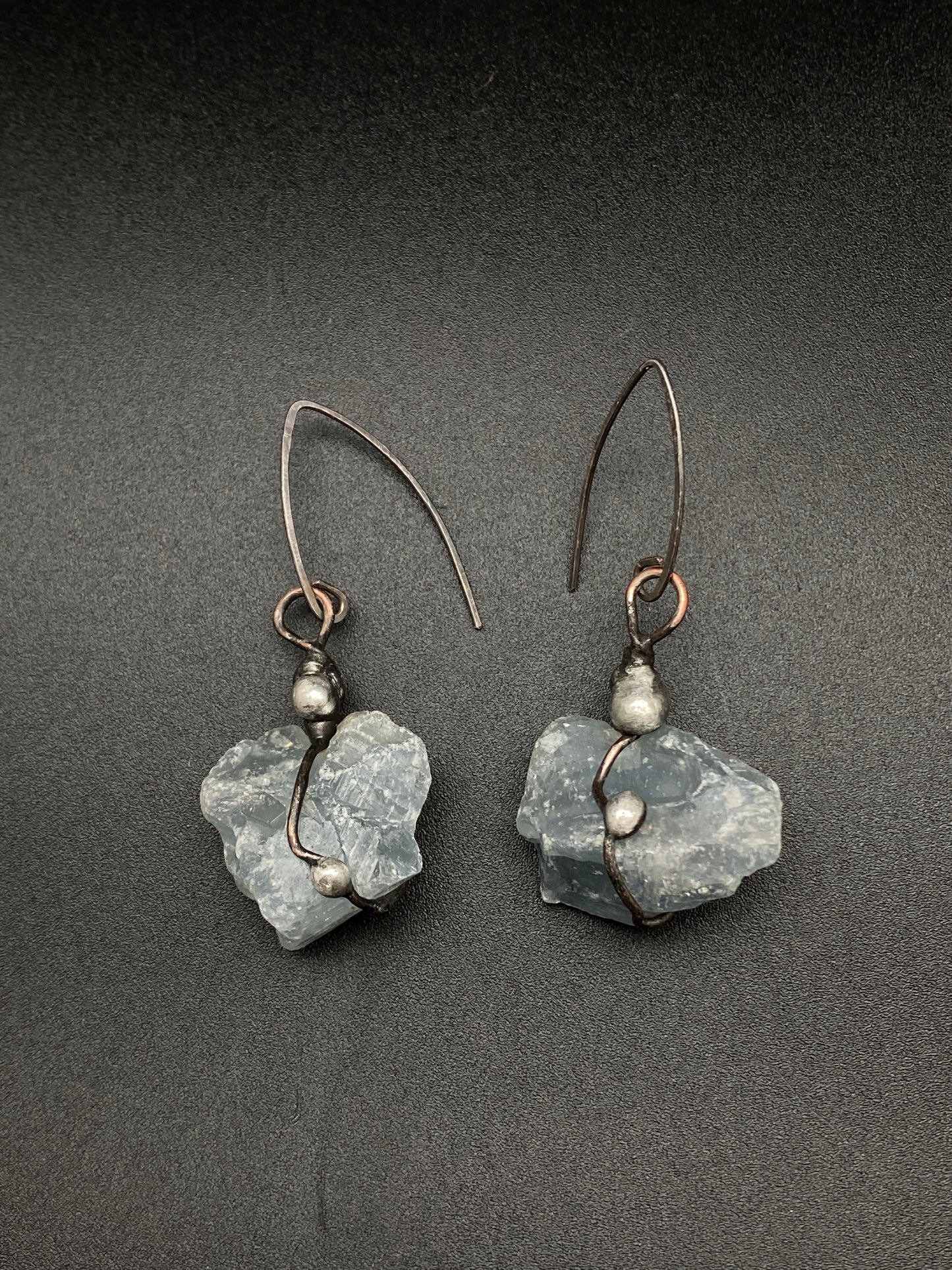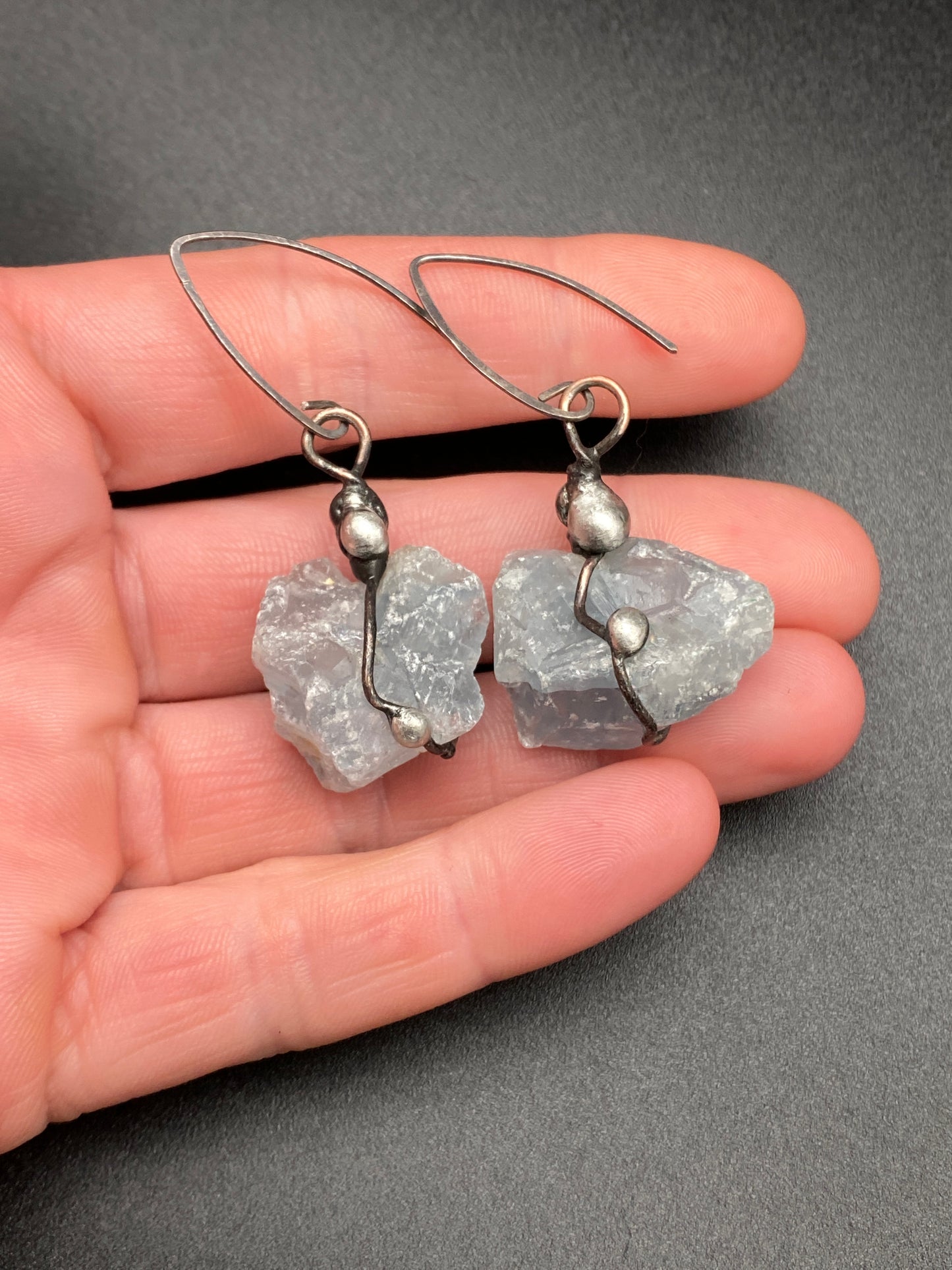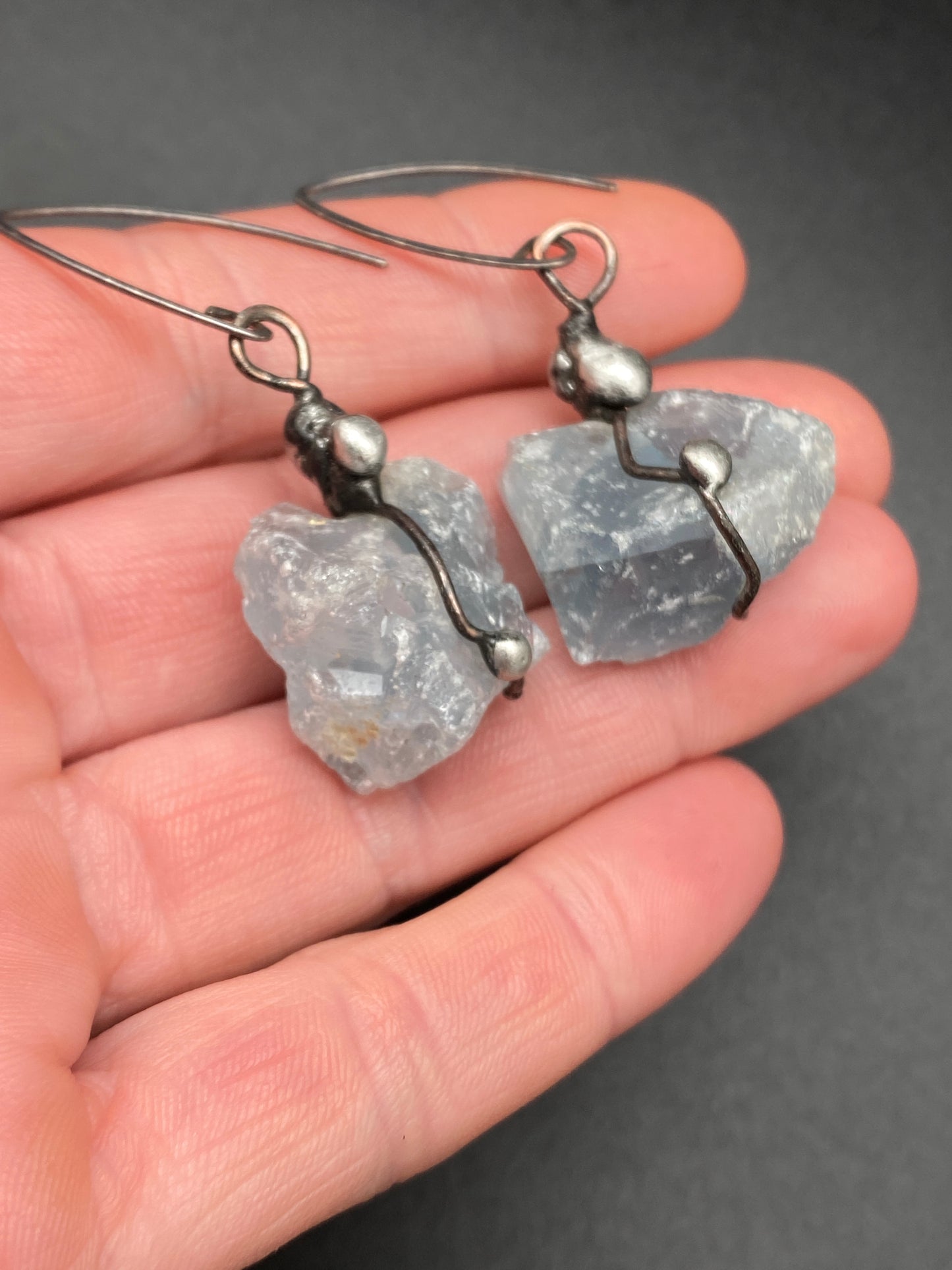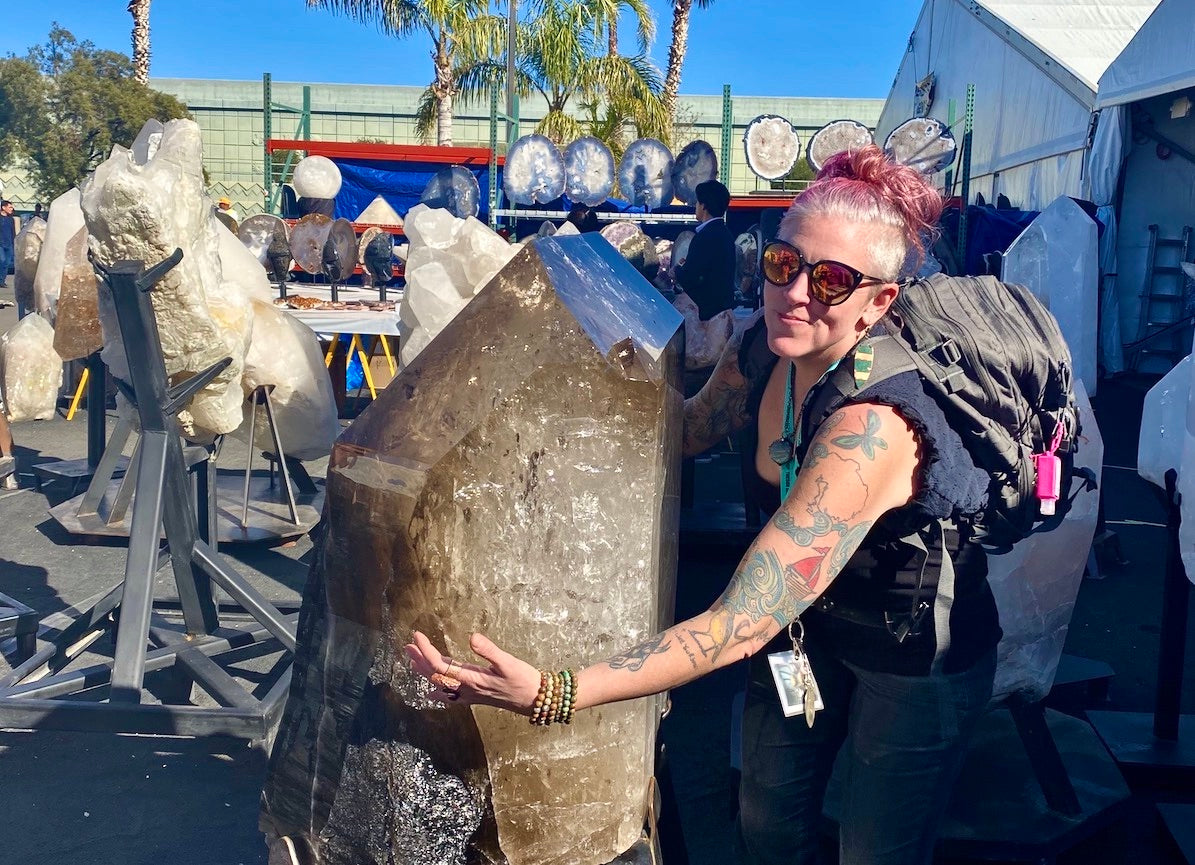 Modern Relics
Every year, I scour the Tucson Gem Show for mineral and stone specimens. Each piece is unique and radiates the pulse of life in it's own way. Back in my home studio, I transform these natural treasures into wearable art.
Free Shipping

Free shipping on orders over $50

Customized Chains

I will customize the chain length to your desire. Just let me know at checkout if you have any specific needs. You can purchase a separate chain extension in the listings.