Icon ~ Green Grossular Garnet Necklace
Regular price
Sale price
$89.00 USD
Unit price
per
Sale
Sold out
Polished green garnet, with soft green tones. Soldered and oxidized with my signature technique, open on back. Heavy gauge antiqued silver plate chain

A few chemical impurities within it are the only differences between Green and Red Garnet's physical structure. These colors share the same properties and project very similar energies. One minor difference is the connection that Green Garnet has with your heart space. This stone helps one open themselves up to the world around them and better connect them to the ones they love. Happiness and joy may soon follow, with one turning their attention to their truest desires. Achieving those emotions will become a priority, as you will soon realize the importance of self-accomplishments.
Grossular Garnet exemplifies hope, empowerment, and all things nurturing from Mother Earth. In shades as varied as a magnificent sunrise, to the lush and verdant greens of growth and renewal, it is a stone of prosperity and abundance; encouraging gratitude and service to others. Grossular Garnet enhances relaxation and going with the flow, and inspires service and cooperation. It also injects some romance and fun into an over-practical life, boosting passion and energy in a love weighed down by worry.

 **Please note that all metaphysical or healing properties listed are collected from various sources. This information is offered as a service and not meant to treat medical conditions. Lily In Flux does not guarantee the validity of any of these statements.
Materials

Natural stones, minerals, crystals, brass, copper, silver, jewelry solder, various metals in chain and findings, love, magic, life.
General Care Instructions

*In general, you can wear most all of these pieces every day. Casual water exposure is totally okay and shouldn't harm any piece. Just keep your jewelry away from salt water and chlorine pools/spas.

*If your silver pieces tarnish or fade, you can brighten them up with a silver polishing cloth or a super fine steel wool. (just don't wash the piece right after using steel wool as the particles from the steel can cause rust if wet)

*Fragility: Fossils, stones, crystals, are natural and made of all sorts of materials....so some can be more fragile than others, like some fossils or thin crystals. Just use common sense if you're like, rollerskating or jumping on a trampoline.
Copper Care

Pieces: Why does copper turn your skin green? Copper is considered
healing and has been used for so long in human history that people have
learned to live with green skin...which is kinda strange, right?
Actually, it's totally normal and it is not harmful to your health.
Copper
reacts naturally with our salty skin, which can be created whenever we
sweat. Copper is an element found naturally in the earth. When it is
exposed to air, it darkens or tarnishes, forming what is commonly
referred to as copper "patina." After prolonged contact with human skin
where it can interact with air, sweat and other chemicals, such as
soaps, lotions and makeup, copper can turn green or bluish-green, and
stain the skin in the process. The reaction varies according to an
individual's body chemistry, both in how long it takes for the green
discoloration to form and in how pronounced the color becomes. Some
people experience no discoloration. The discoloration, incidentally, is
not harmful to one's health, and is readily washed off with soap and
water. If not washed off, it is normally absorbed by the body overnight.
 
Share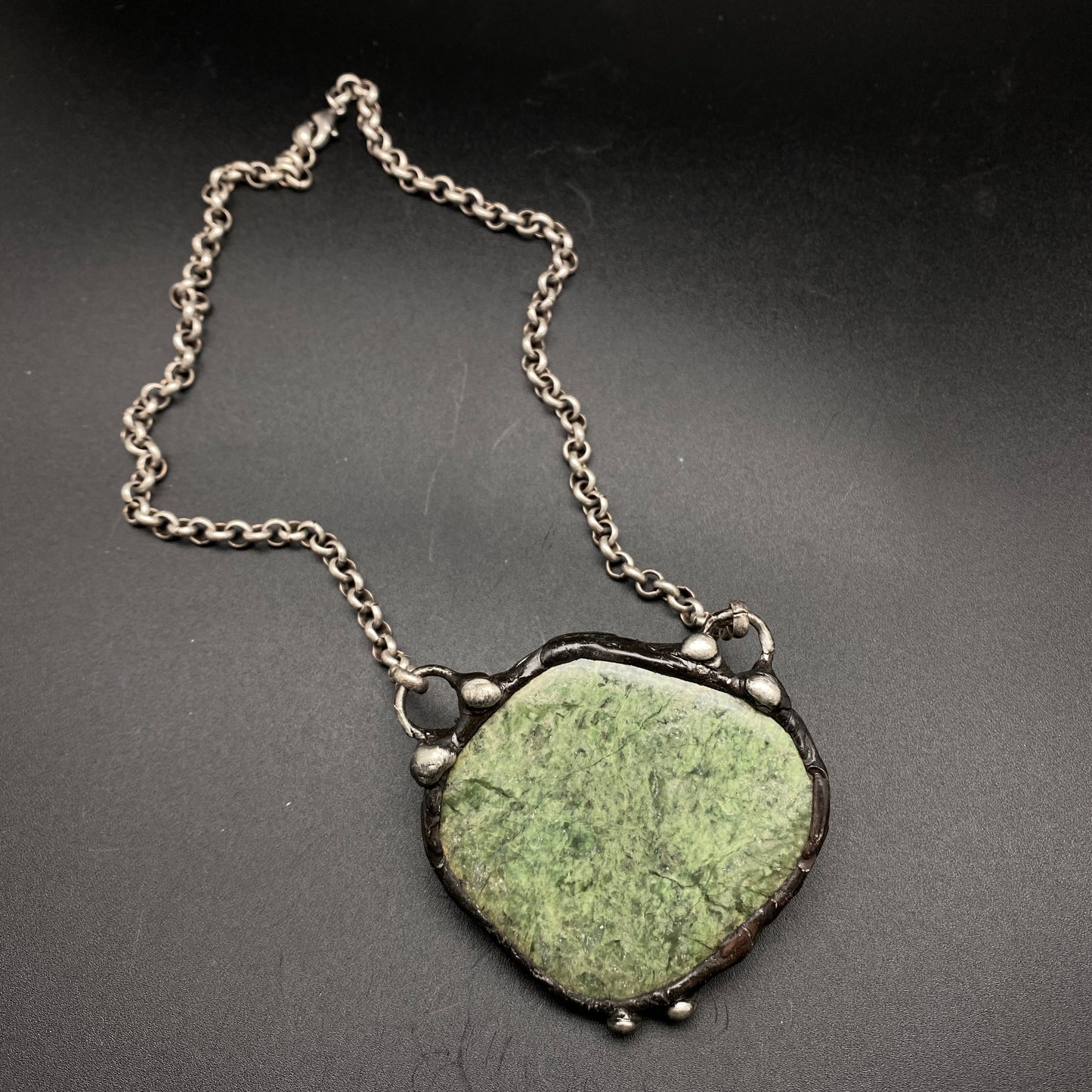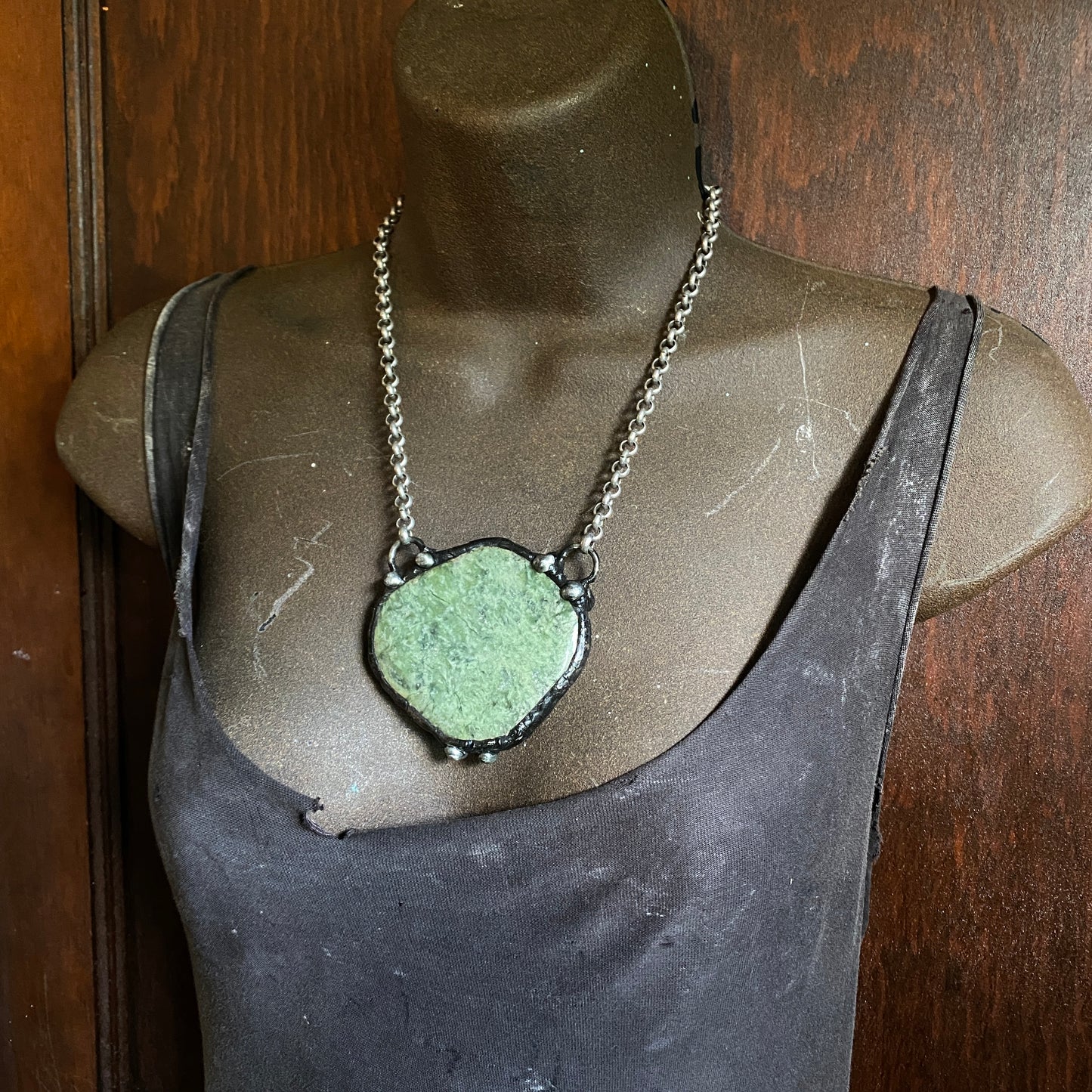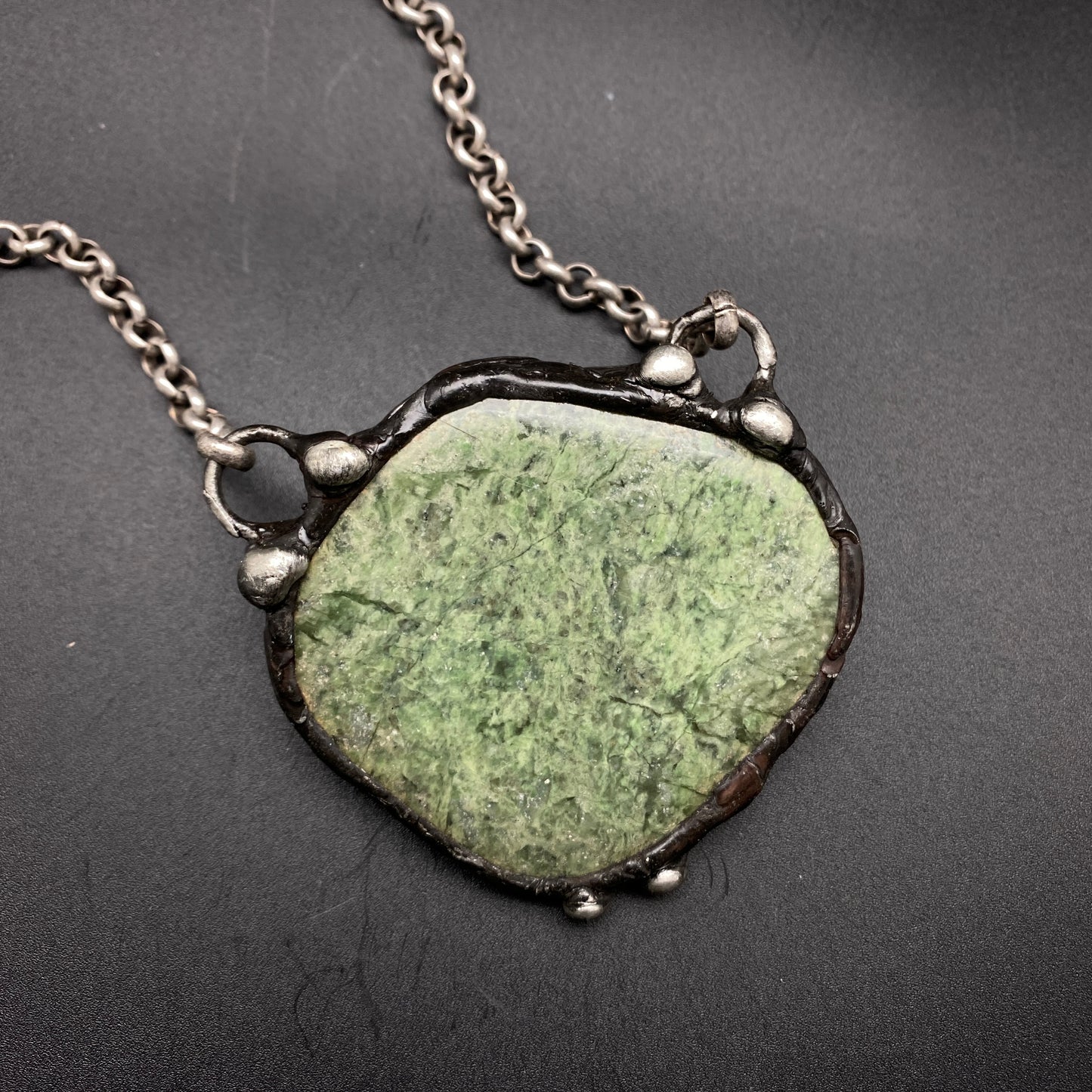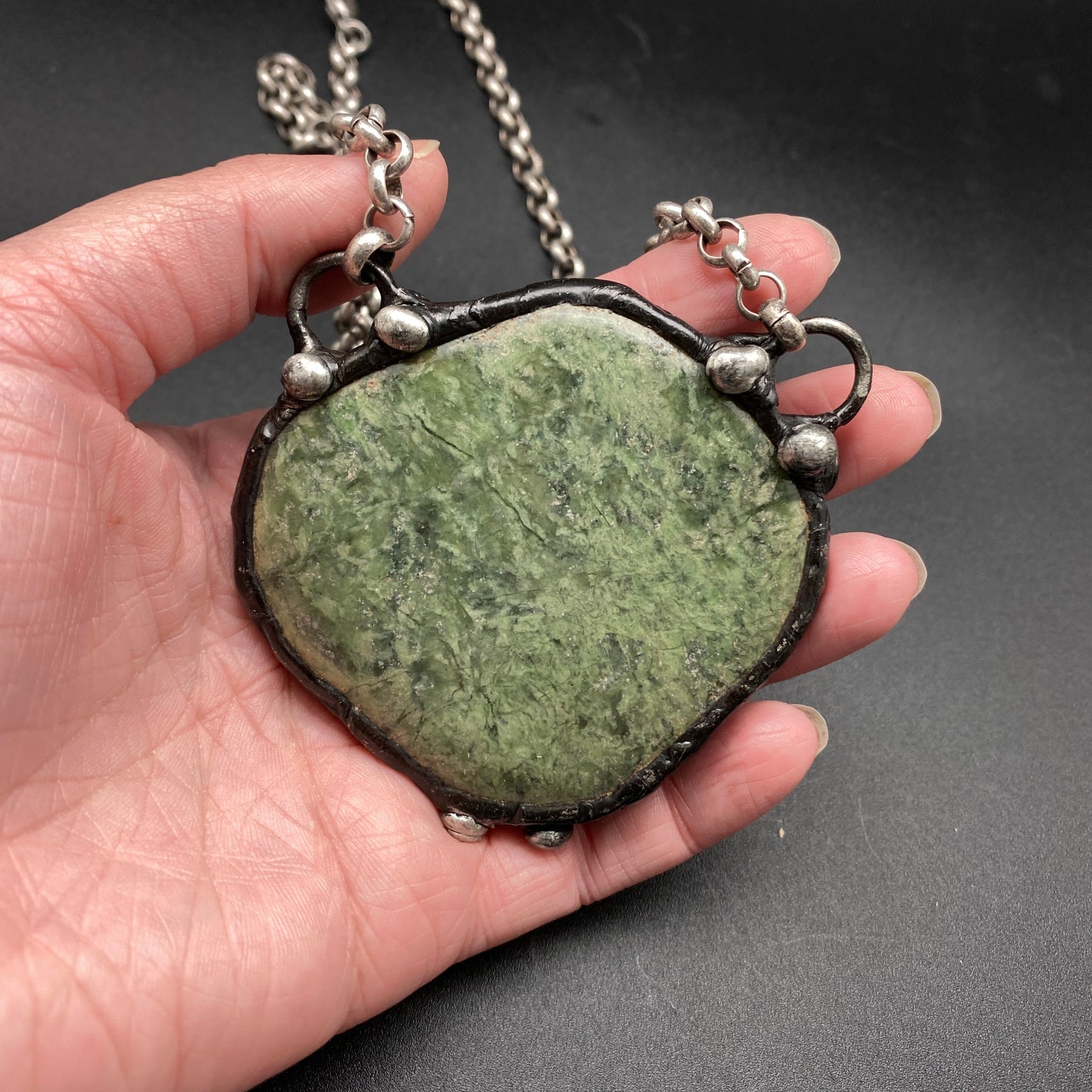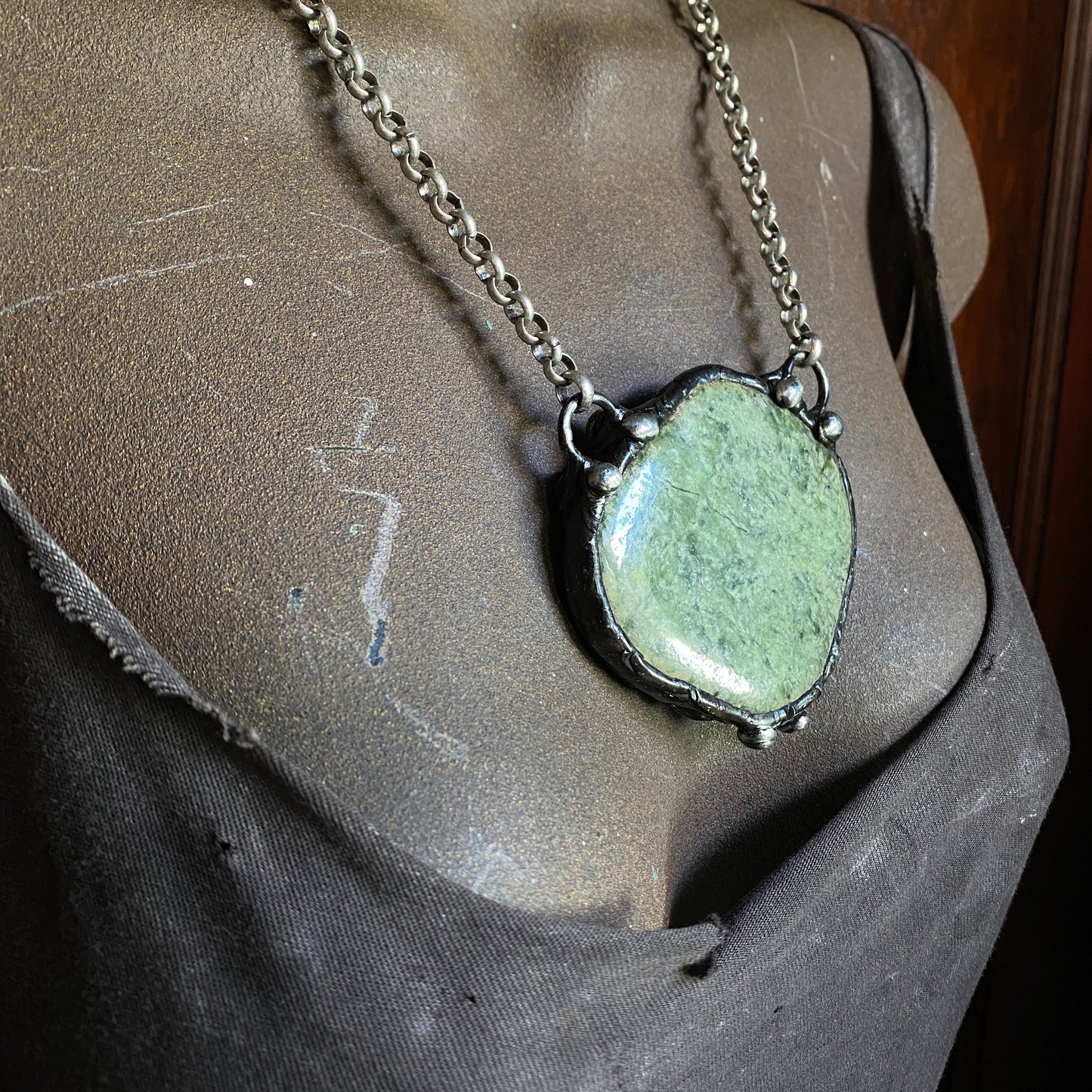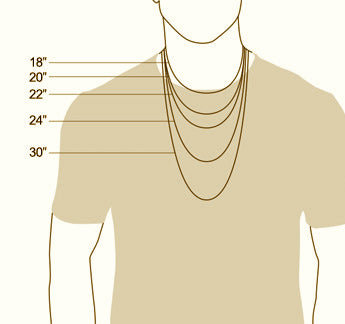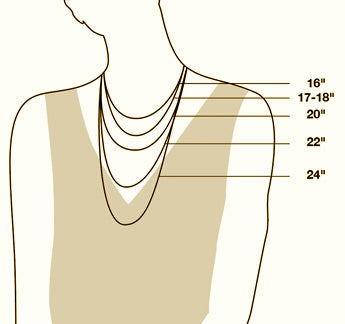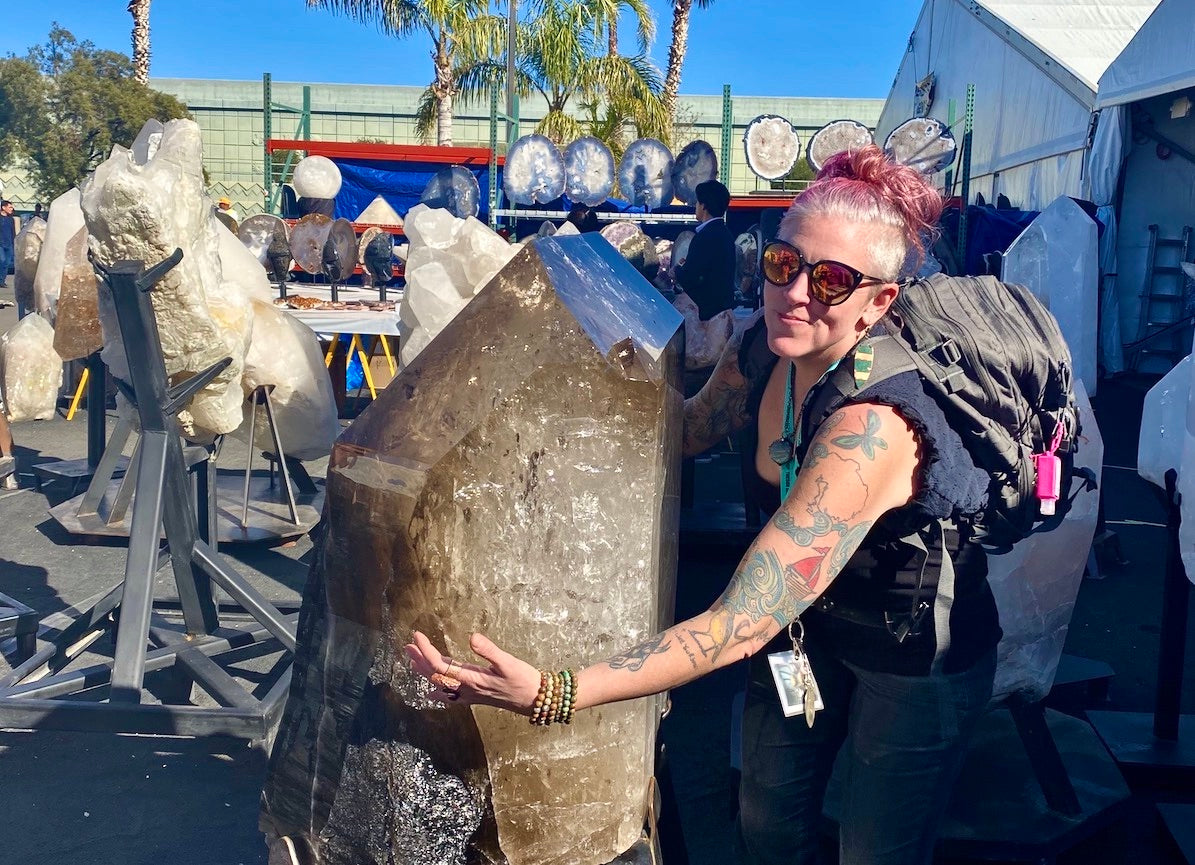 Modern Relics
Every year, I scour the Tucson Gem Show for mineral and stone specimens. Each piece is unique and radiates the pulse of life in it's own way. Back in my home studio, I transform these natural treasures into wearable art.
Free Shipping

Free shipping on orders over $50

Customized Chains

I will customize the chain length to your desire. Just let me know at checkout if you have any specific needs. You can purchase a separate chain extension in the listings.